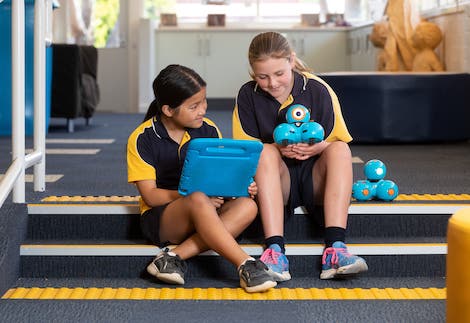 Our school is committed to the integration of ICT in all curriculum areas, leading students to be confident, creative and productive users of technologies.
We are very proud of our computing facilities:
Students have access to fully networked computers (MacBook & Windows), internet access, iPads, and robotics and coding resources.
Our school is equipped with a wireless network allowing students to use laptops and other mobile devices (such as iPads) throughout the school to research and complete tasks, providing fabulous flexible learning for our students.
Use of computer technology programs such as PowerPoint, Excel and Microsoft Word as well as specialised programs for specific subject areas are used extensively throughout the curriculum in all year levels.
All students are taught responsible usage of the internet as a research tool.
Students have access to a variety of Digital Technology resources for coding including: Bee Bots, Osmo, Dot & Dash and Sphero.