Key Capabilities to Live Learn Lead
Living Learning Leading Framework
Thriving People, Capable Learners, Leaders for the World God Desires
Everything we do at St Joseph's School, Peterborough is underpinned by Catholic Education South Australian's Living Leading Learning Framework - ensuring our students develop the knowledge, skills and attributes they need to thrive in a rapidly changing and complex world.
We believe:
Every child has the right to thrive in our community
Each child is a capable learner
Each child can be a leader for the world God desires.
These beliefs form the foundation of the way we teach, the way we use curriculum and the opportunities we provide for our students to develop their key capabilities and learner agency.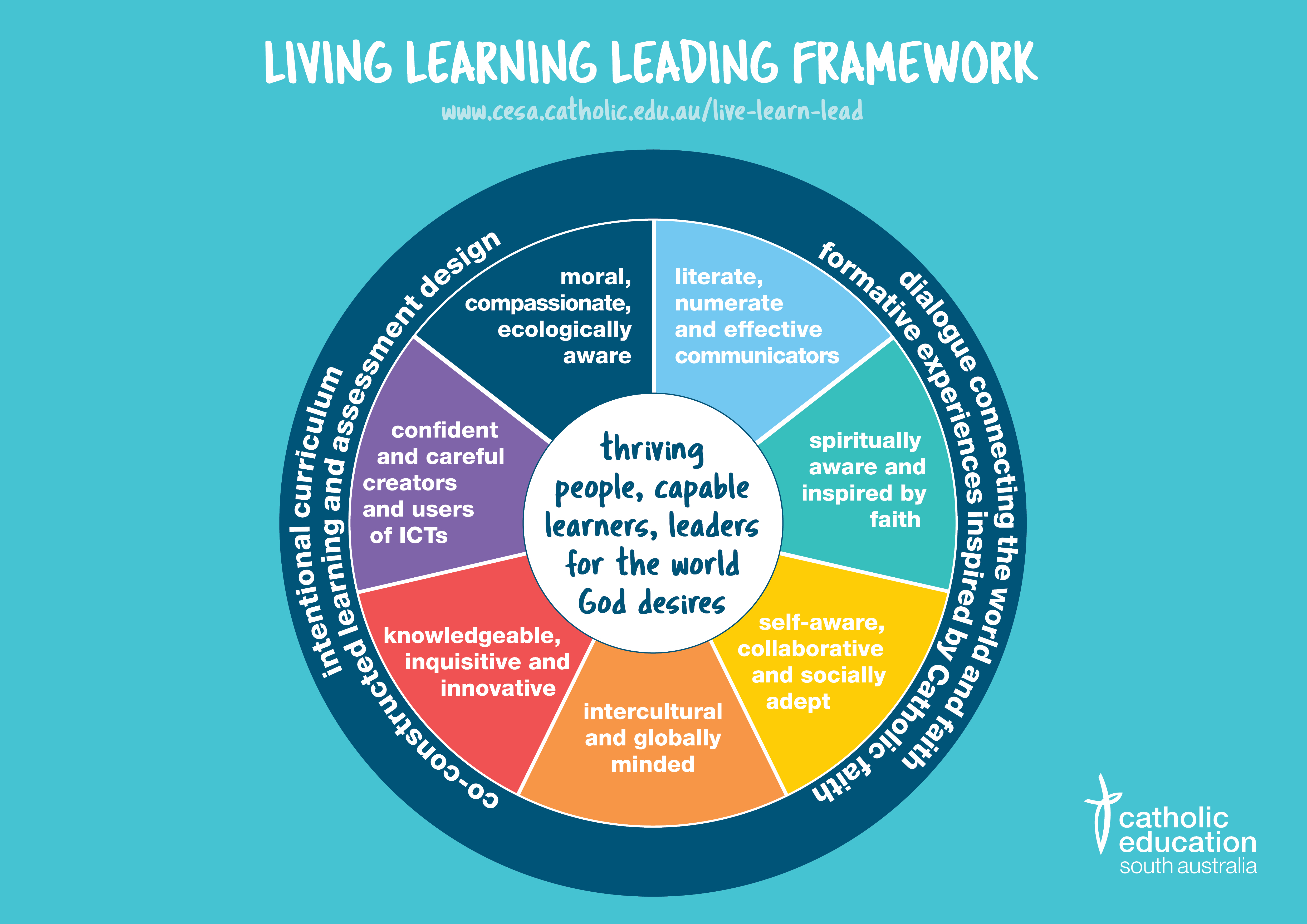 Key Capabilities
Whilst each learning area is important and valuable, we believe that the development of capabilities are vital to living a full and meaningful life.
Recognising and developing their capabilities enables Dominican students to be comfortable and confident in who they are and ready to make a difference in our world.
Through carefully designed learning experiences within school, as well as the myriad of other learning experiences children engage in beyond school, our students are supported to develop, reflect on and evidence their capabilities as:
Self-aware, collaborative and socially adept
Knowledgeable, inquisitive and innovative
Intercultural and globally minded
Literate, numerate and effective communicators
Confident and careful users of ICTs
Spiritually aware and inspired by faith
Moral, compassionate and ecologically aware
You can explore the Key Capabilities further on the Key Capabilities Continua website.