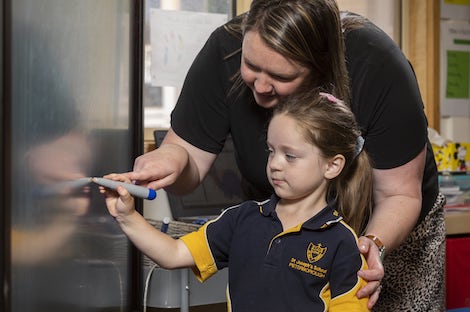 At St Joseph's School, literacy learning is based on the Australian Curriculum and underpins the learning in all curriculum areas.
We support students to:
Develop proficiency in listening and speaking, enabling them to communicate effectively and imaginatively in a variety of situations.
Become capable, critical and confident readers, who read widely and with purpose and deep understanding, for both pleasure and to further their education.
Become proficient writers and able to use written language effectively and creatively.
All students engage in a two-hour Literacy Block involving reading, viewing, writing creating and reflecting on text at least four days per week.
While literacy skills are taught within this two-hour time, they are also applied in other curriculum areas, providing opportunities for students to use literacy in real contexts.
Our teachers work together to ensure a consistent approach to the teaching of literacy and during the Literacy Block they present learning programs that cater for the wide variety of needs and interests found within each classroom. They are involved in ongoing data collection and assessment of student skill development to ensure that all literacy teaching is targeted to student needs.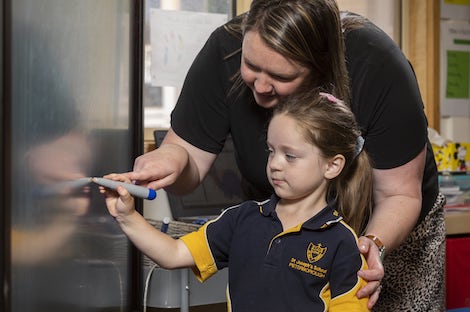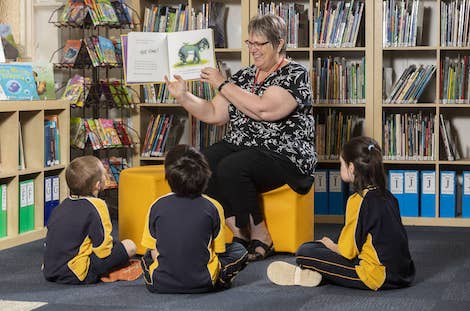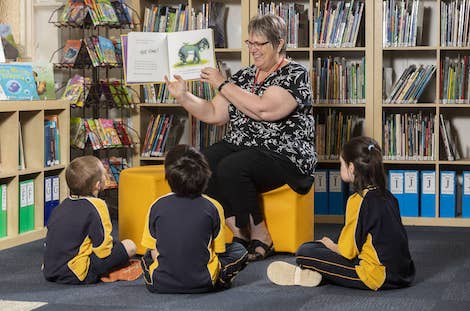 Reading
Reading skills are developed through strategies such as:
Modelled Reading
Shared Reading
Guided Reading
Reciprocal Teaching
Comprehension skills are explicitly taught using Howard's Reading Powers and students learn to Predict, Connect, Question, Summarise, Infer and to identify ways that they are changed by what they read (Transformed).
*It is essential that all children read every single day. Reading with or to an adult is especially important so we highly encourage parents to join in with their child and read together.*
Writing
To ensure consistency in our approach to writing, all classes use the 7 Steps to Writing success. This approach looks at these 7 steps as the building blocks to great writing. The approach isolates writing skills into individual steps ensuring students don't get 'bogged down' with writing the whole piece. Students gain confidence in each writing skill and then they pull it all together to become creative and engaging writers.
The 7 steps are:
Plan for Success
Sizzling Starts
Tightening Tensions
Dynamic Dialogue
Show Don't Tell
Ban the Boring
Endings with Impact
This is a new approach to writing that was implemented in 2020 and we look forward to continuing our development of student writing through this approach.